collaboration with Valentina Vergara for Spring 2018 thesis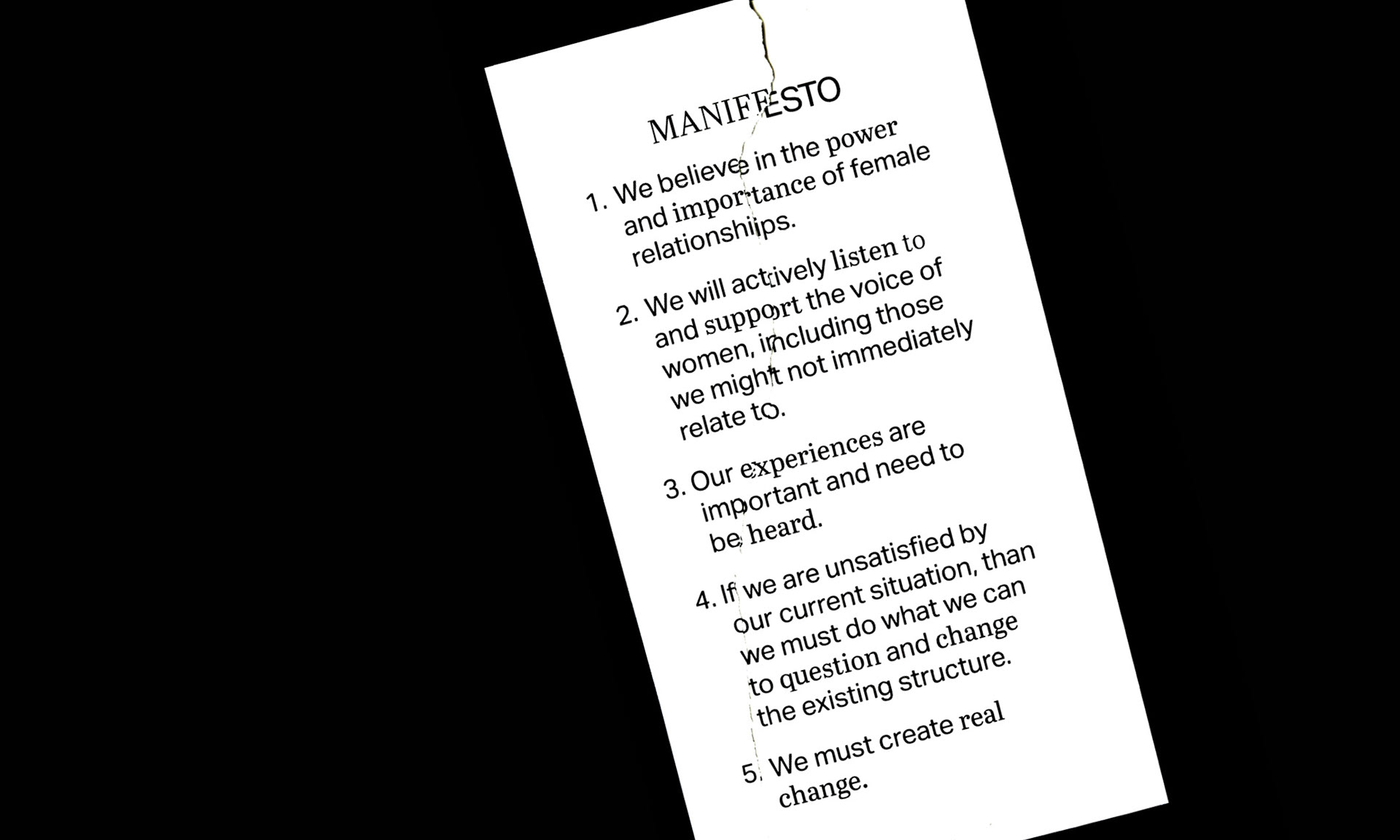 Missing Pages is an installation that discovers, collects, and compiles the work and contribution of women who have shaped graphic design but are not credited or represented nearly enough. The information presented on these pages was sourced from a variety of articles and books, and then carefully pieced together to create a reconciled history textbook page.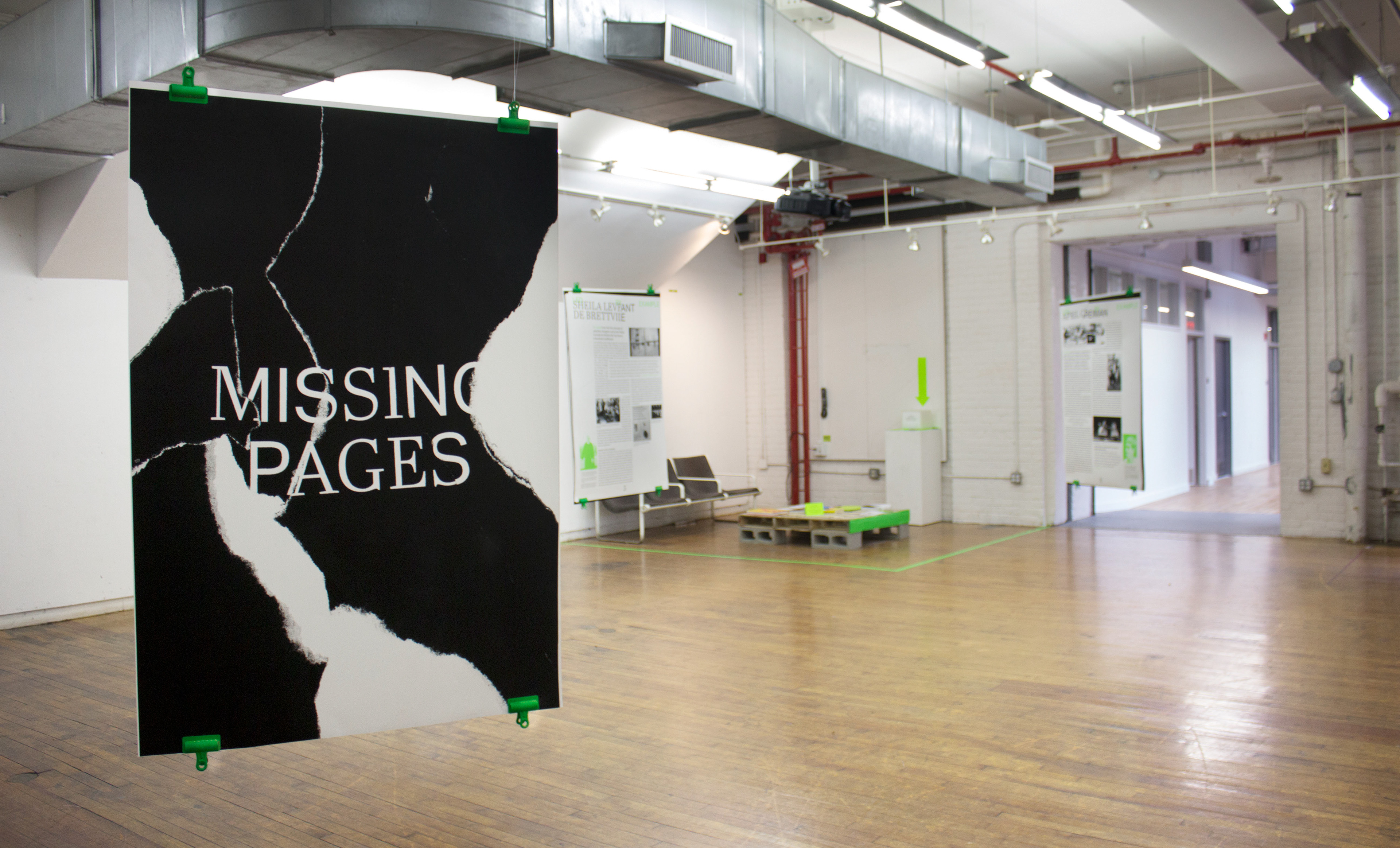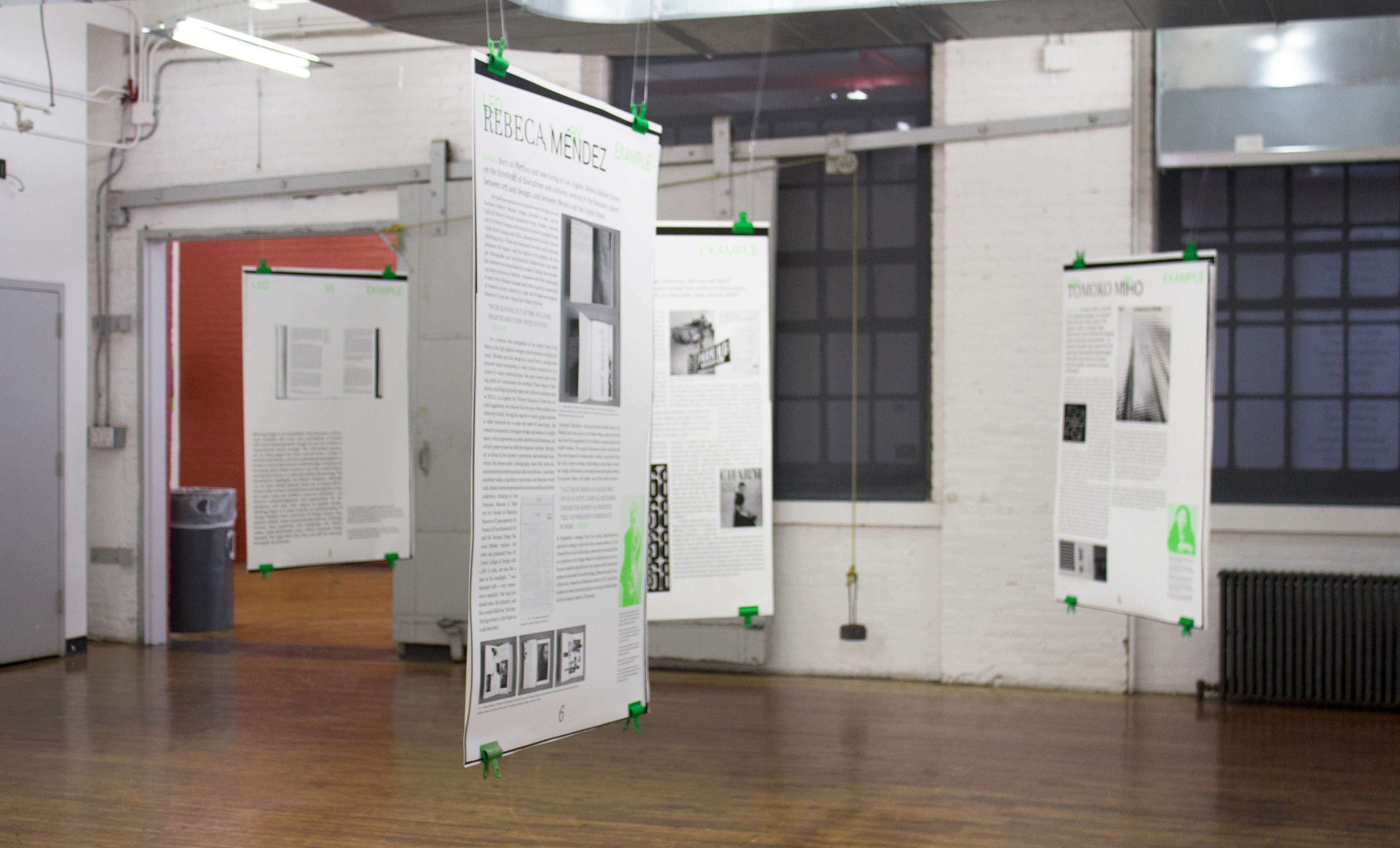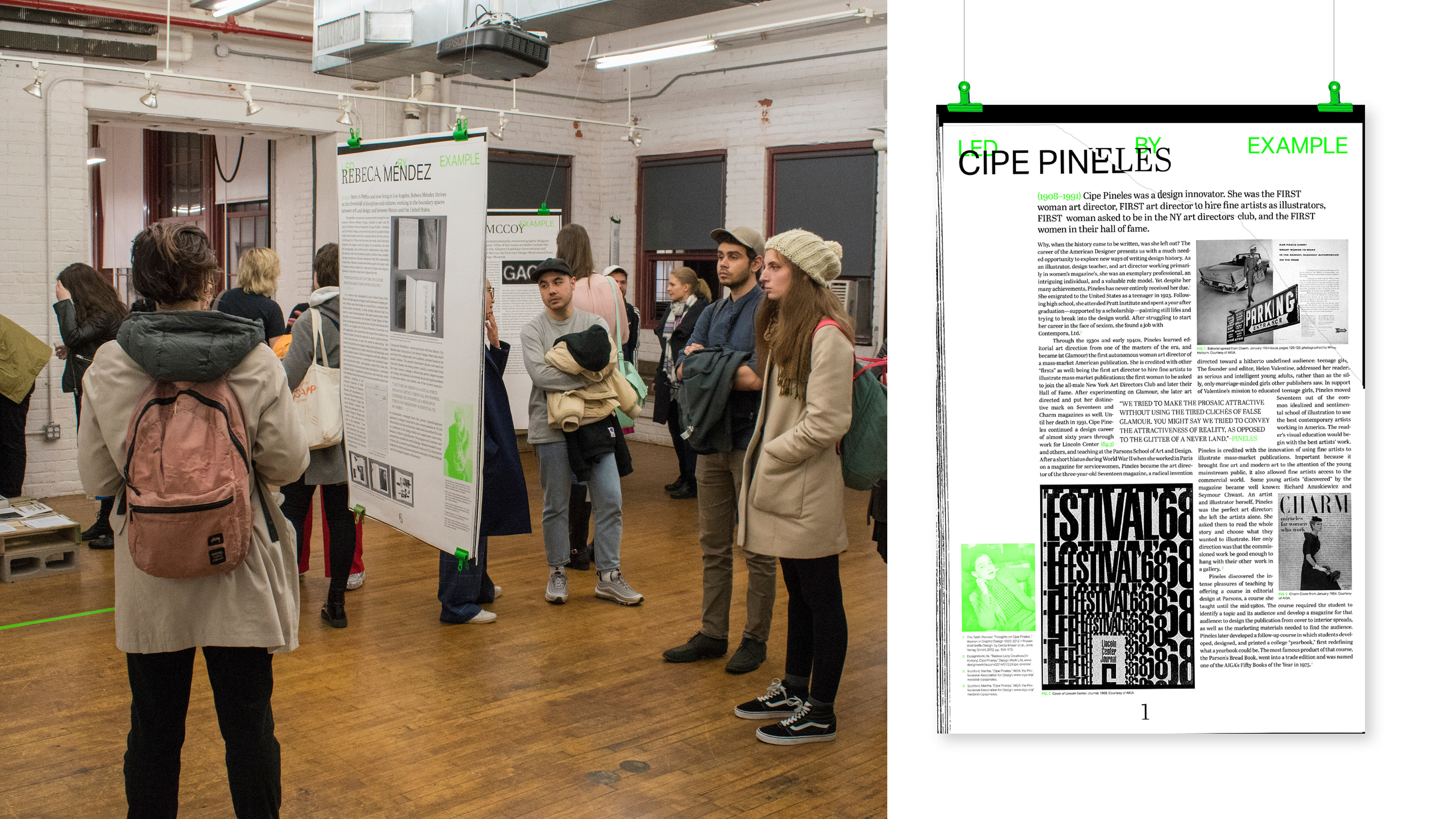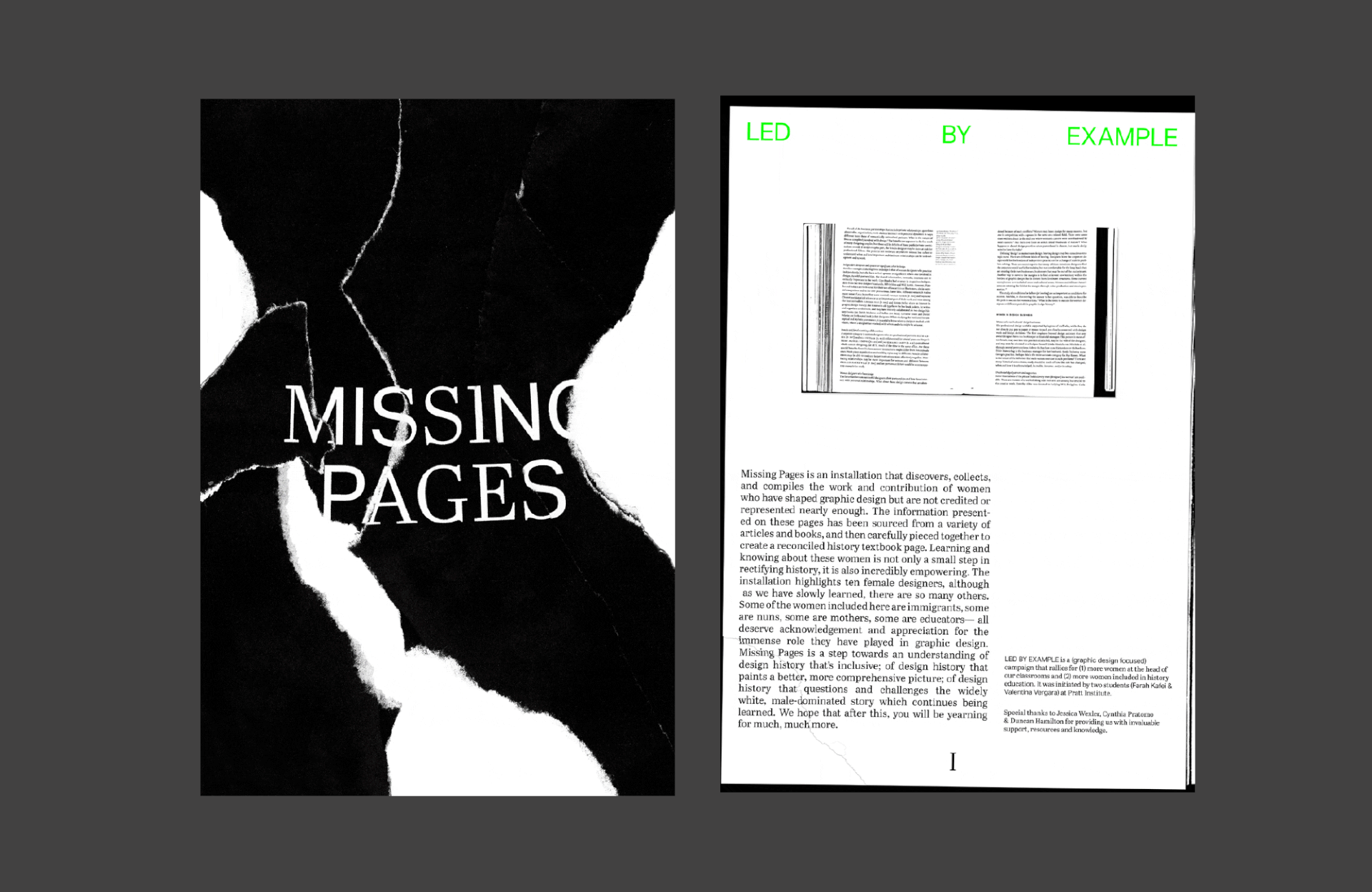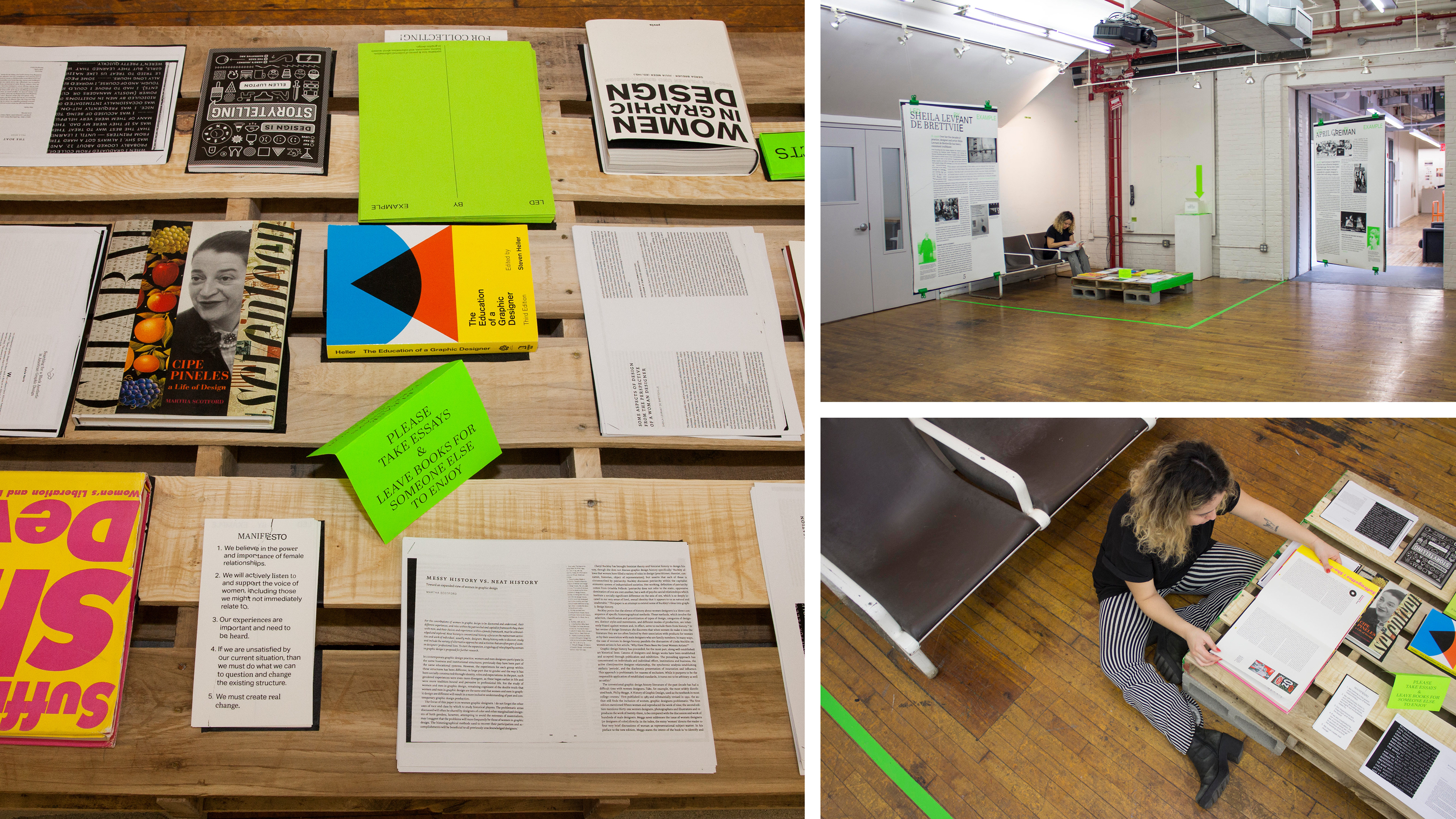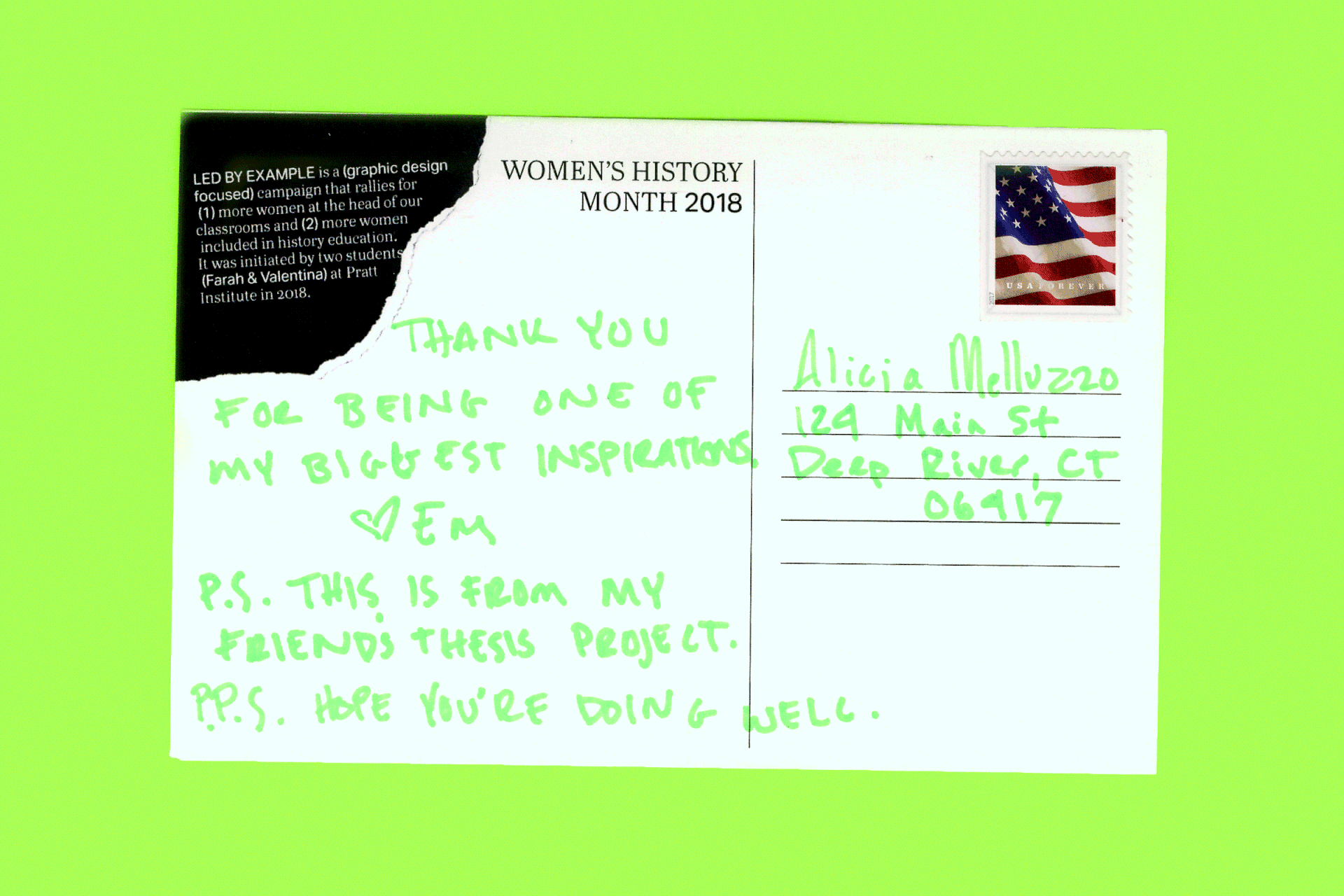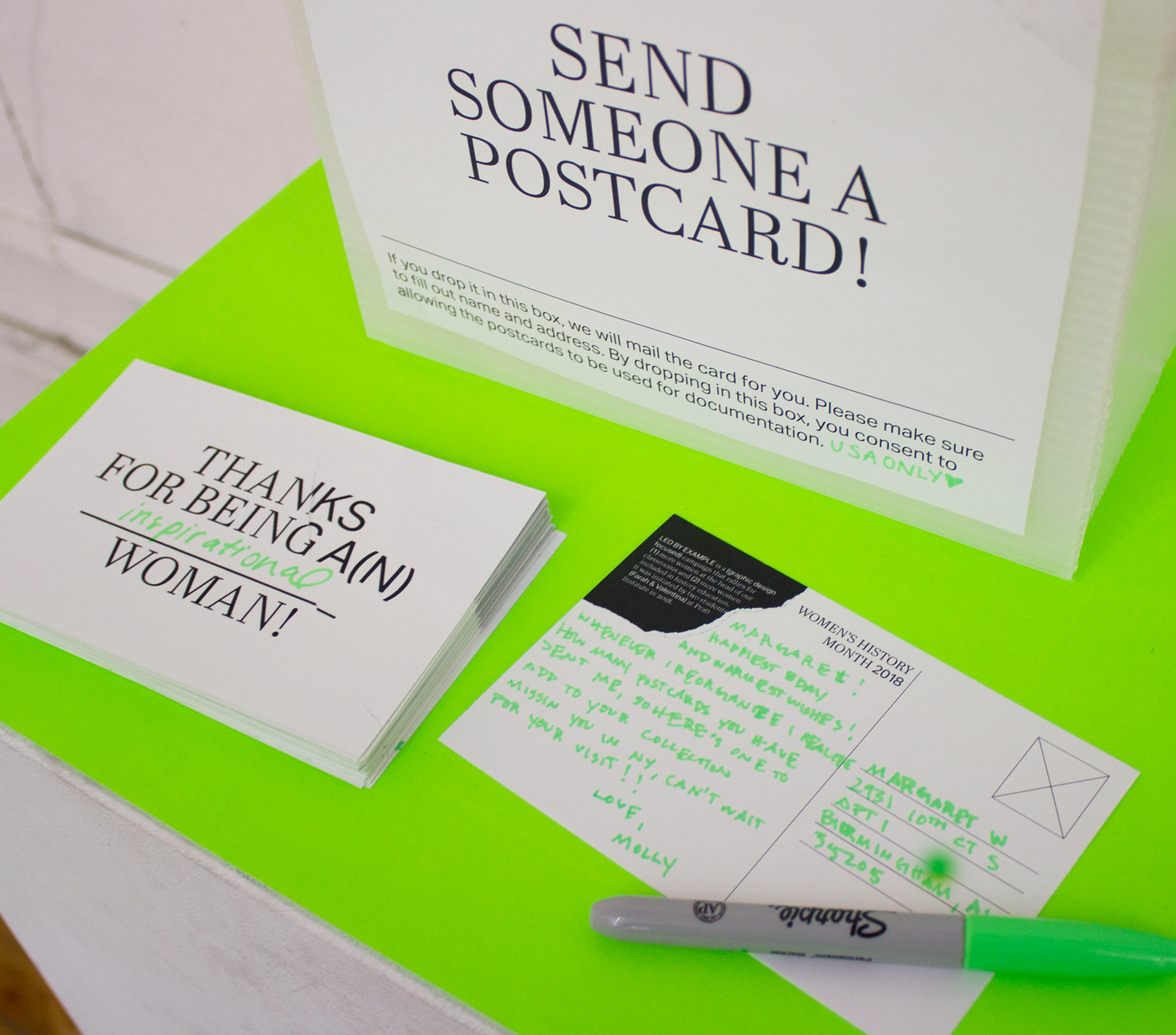 Send Thanks:
We wanted visitors to be able to reach out to the larger world and provided postcards as a way to do so. We encouraged visitors to use the postcards to thank a woman in their life, or a woman they admire, which we then stamped and mailed for them.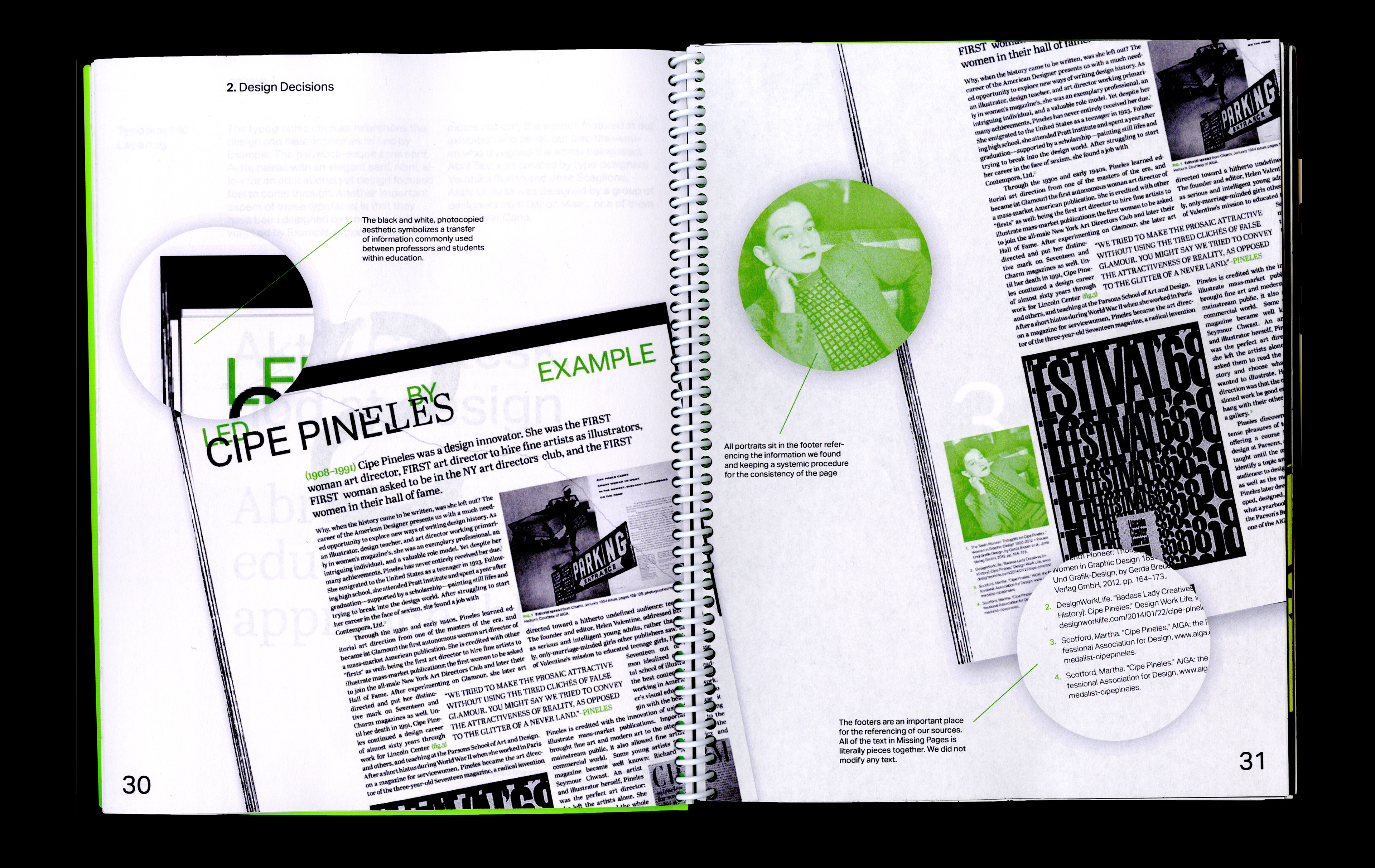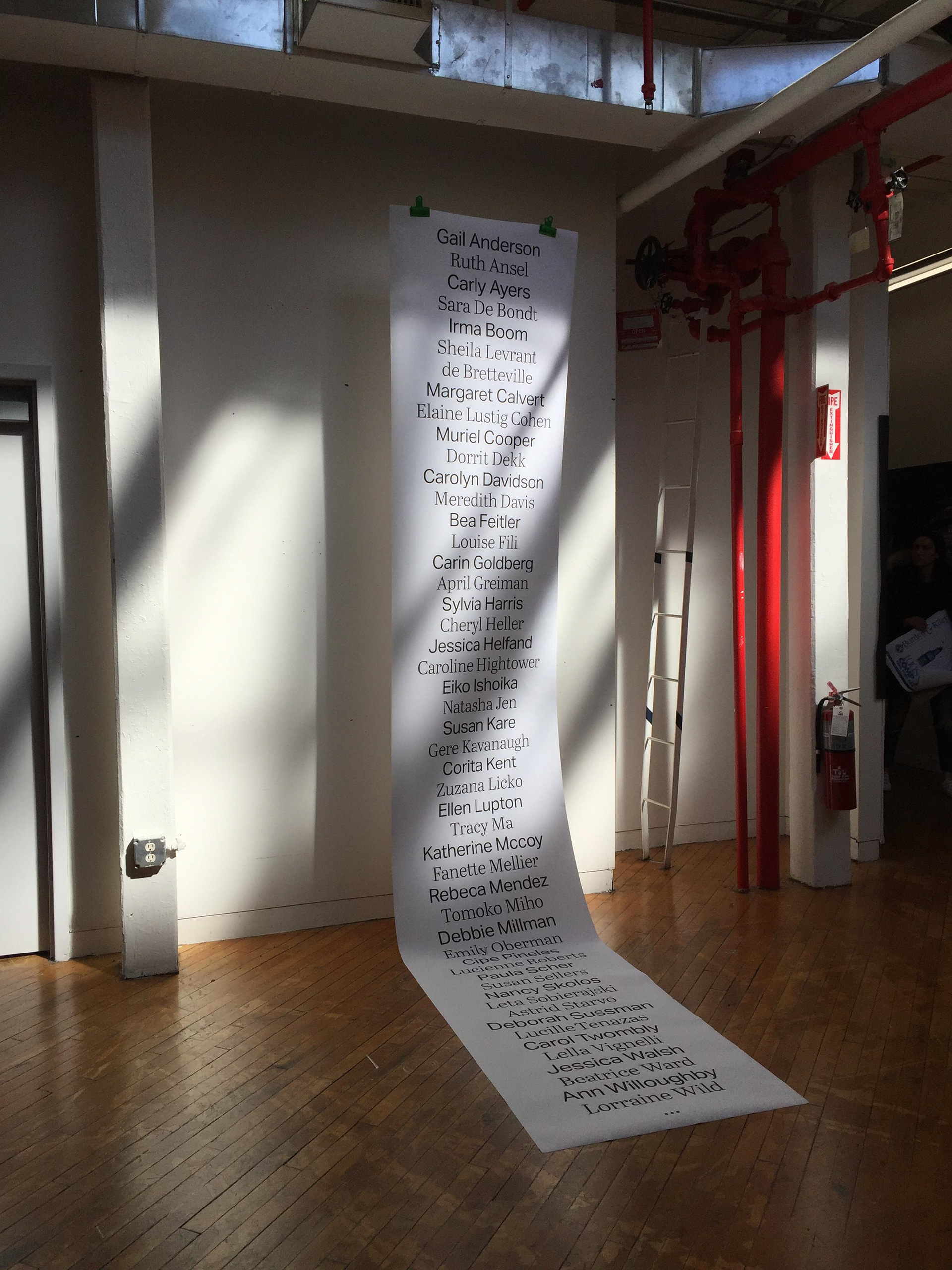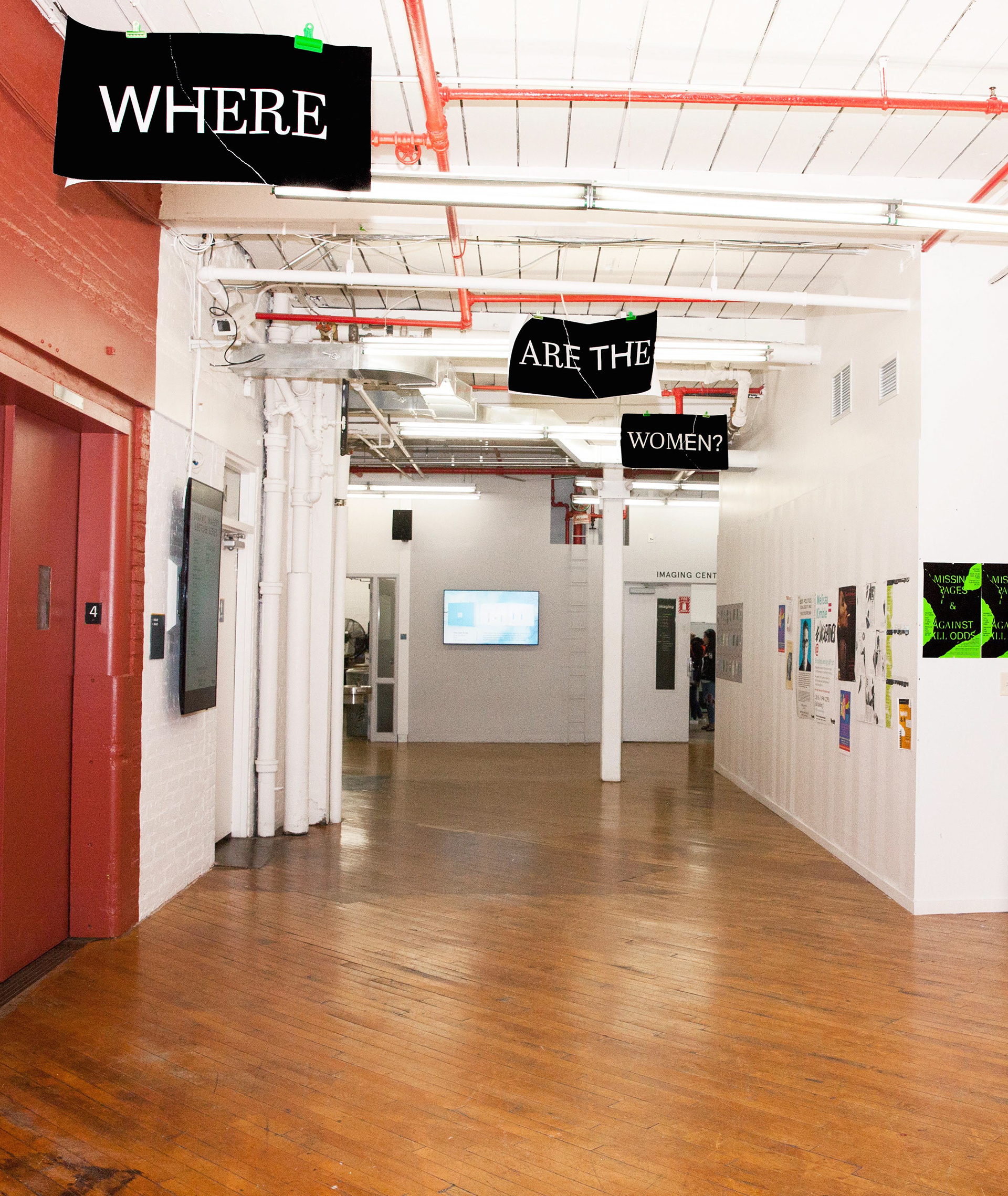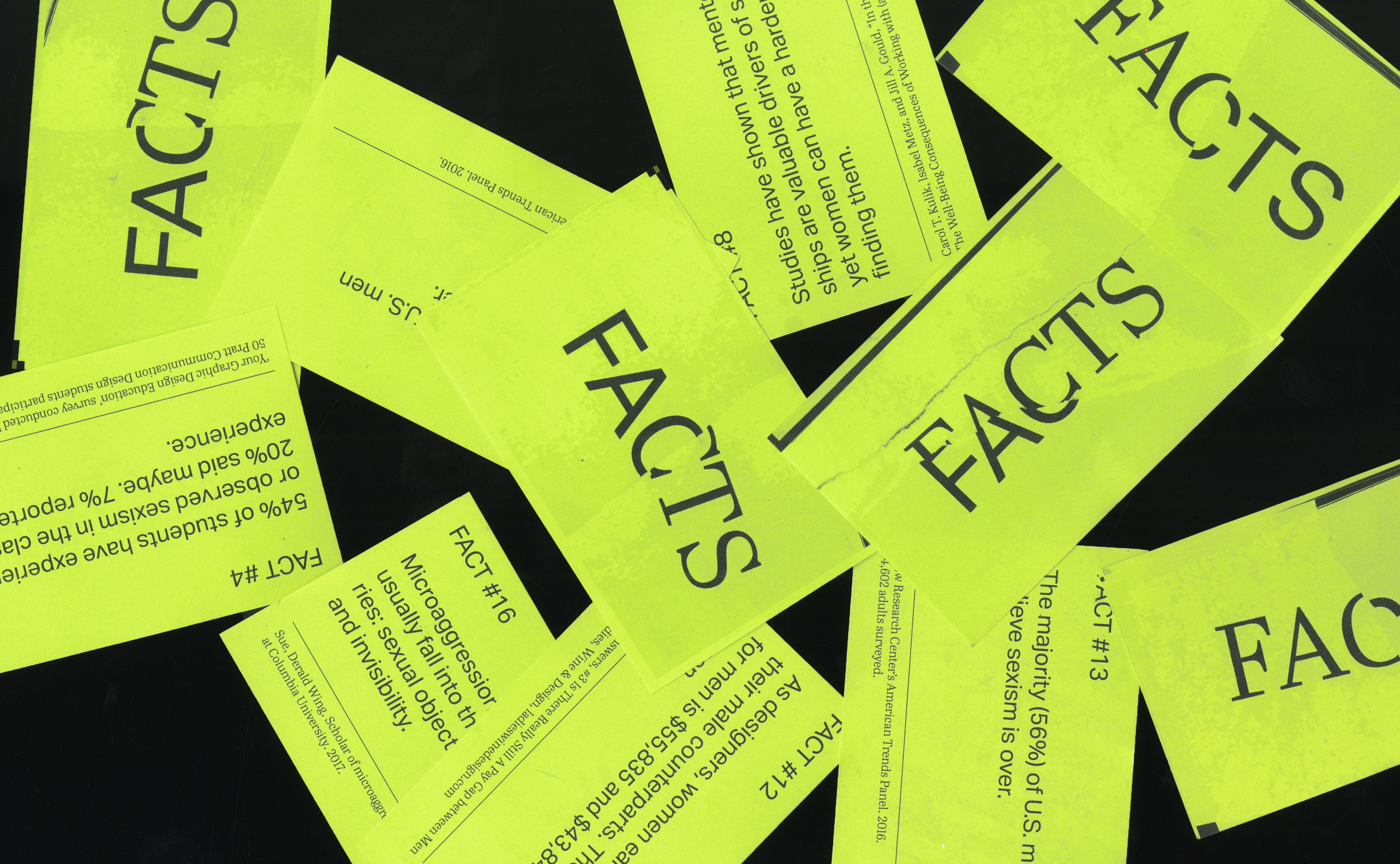 We wanted to activate every space within our department and created posters as well as facts which were scattered all over classrooms as a form of promotion as well as a way to instigate conversations.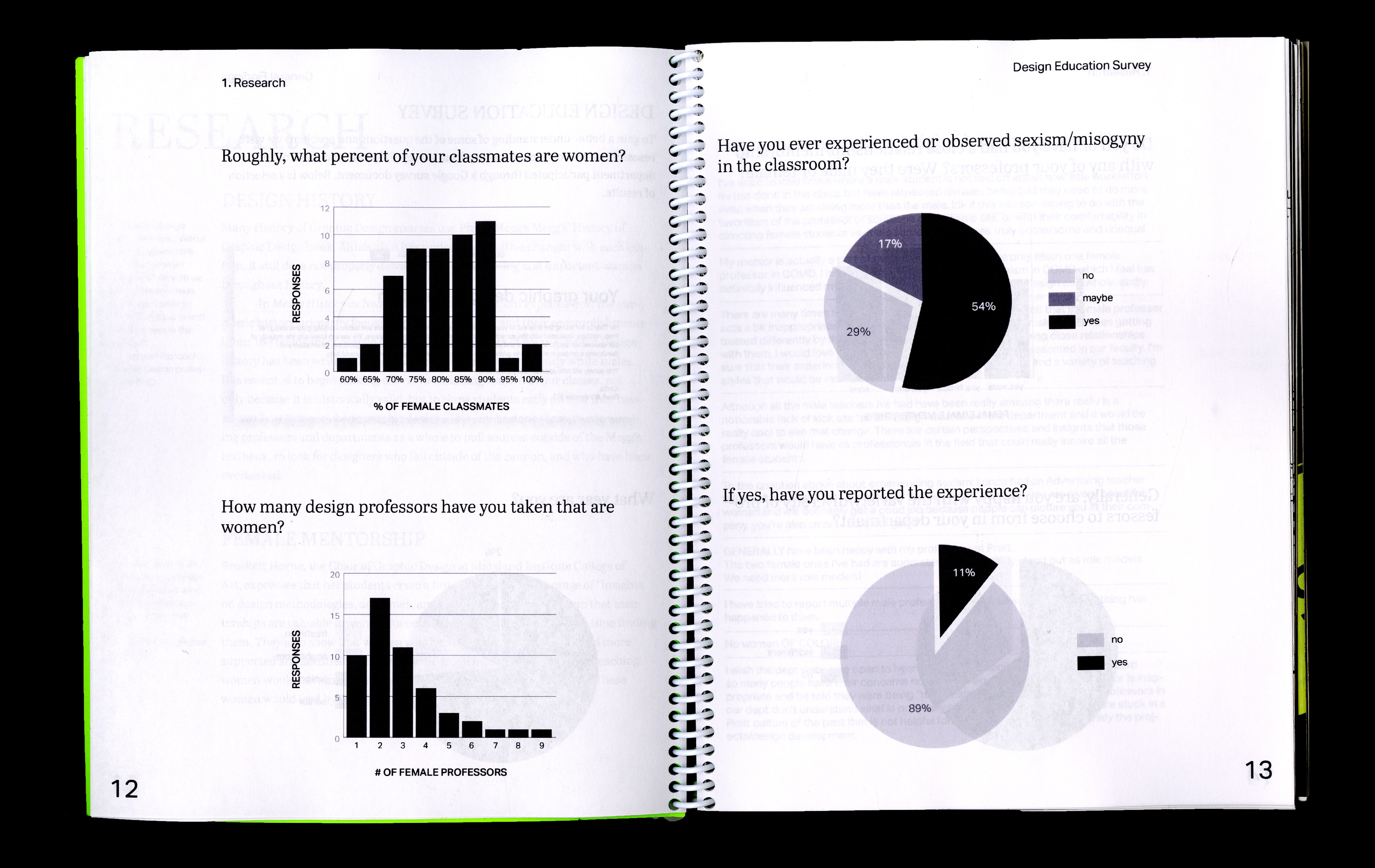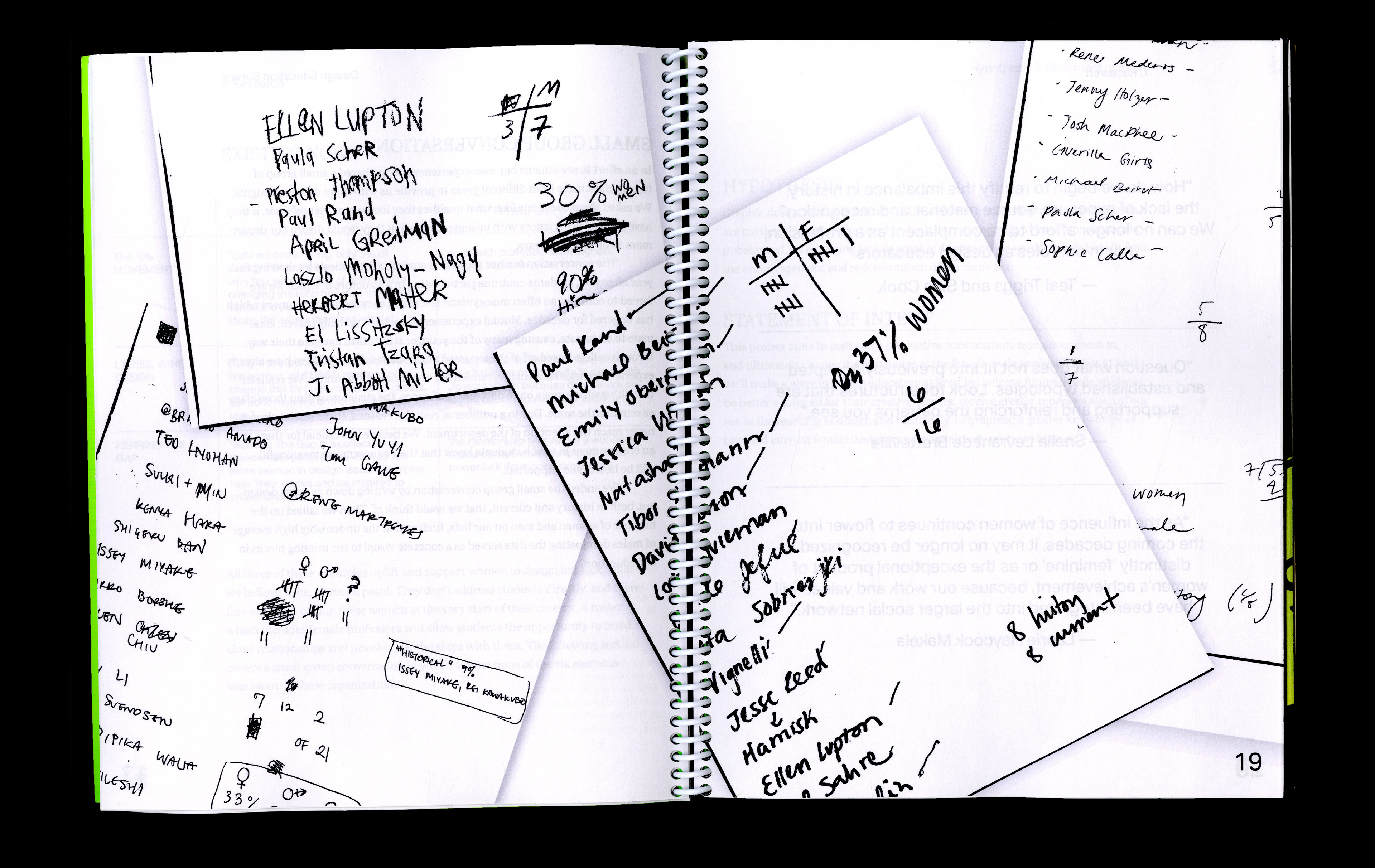 Against All Odds was a panel discussion with Carly Ayres, Natasha Jen, Ellen Lupton, and Tracy Ma which focused on gender disparity in graphic design education and its effects. The dynamic group of ladies have, Against All Odds, carved their way through a world not built for them, and become some of designs most influential voices. We wanted to open the conversation to a larger community. It was an insightful, sometimes tense, and always interesting discussion! The event was free and open to the public; over 150 people attended.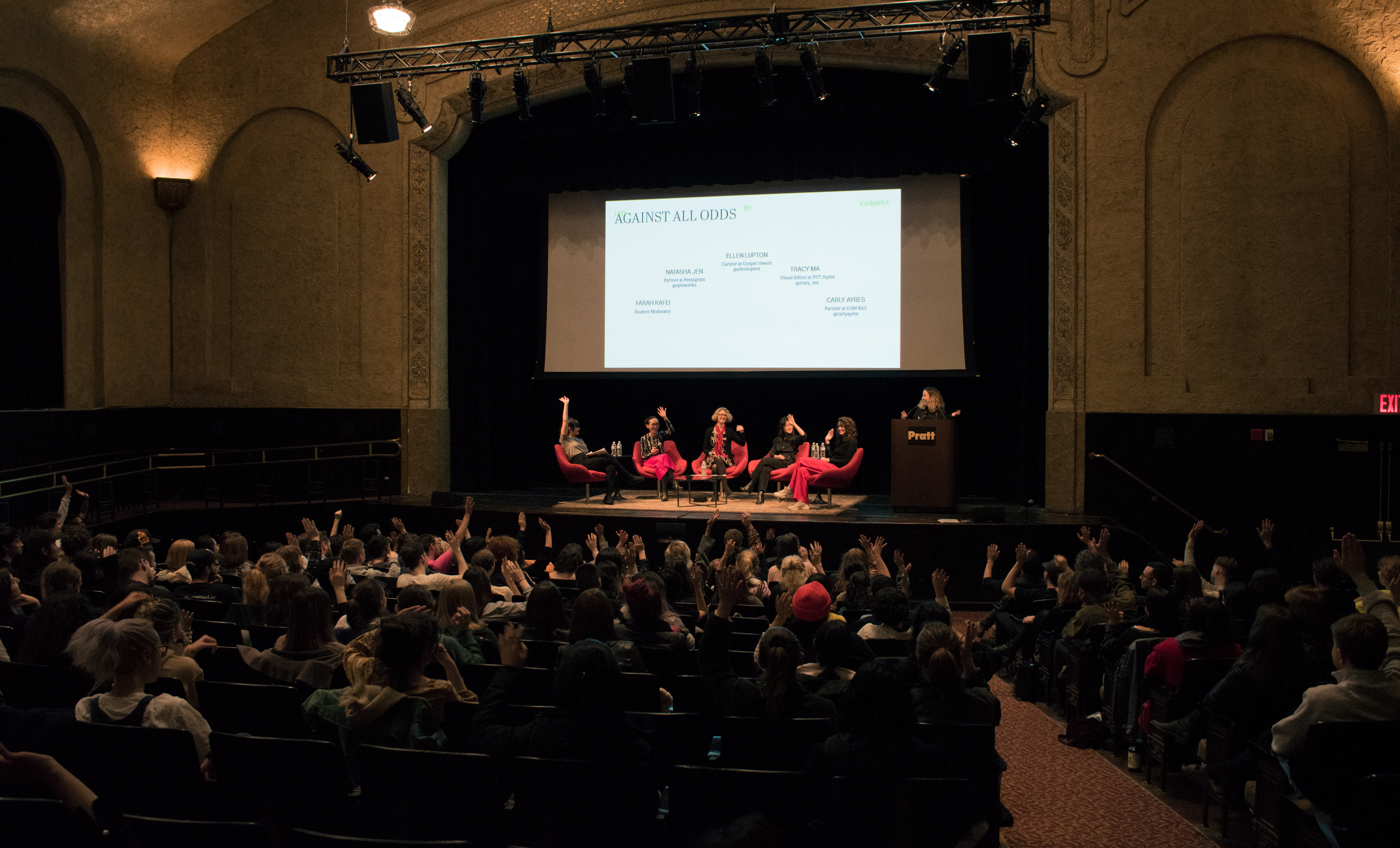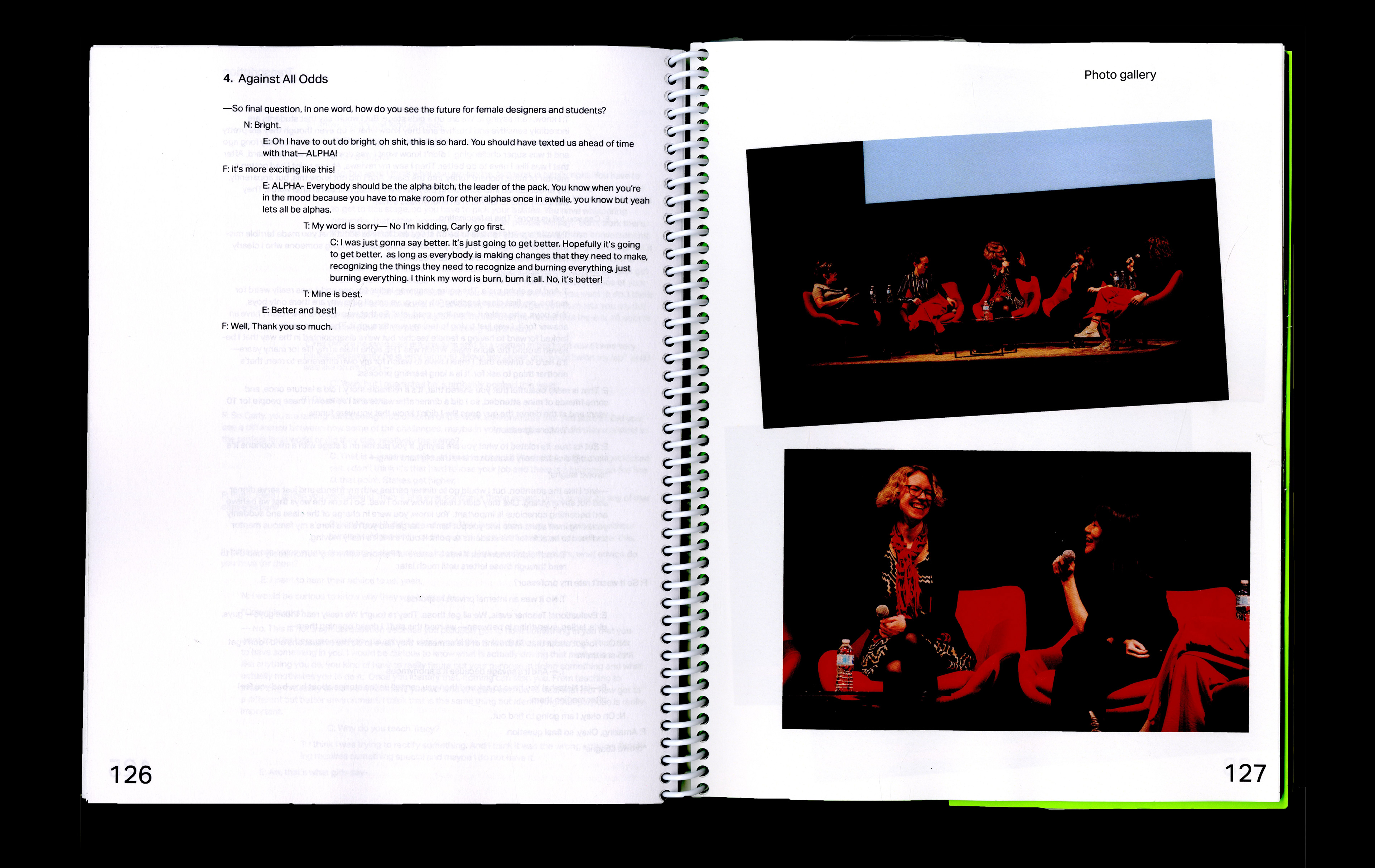 ​​​​​​​
Advertising & Promoting 
​​​​​​​
Leading up to this eventful week we covered the school with print ads all over campus, and digital ads which were shared and re-posted throughout social media.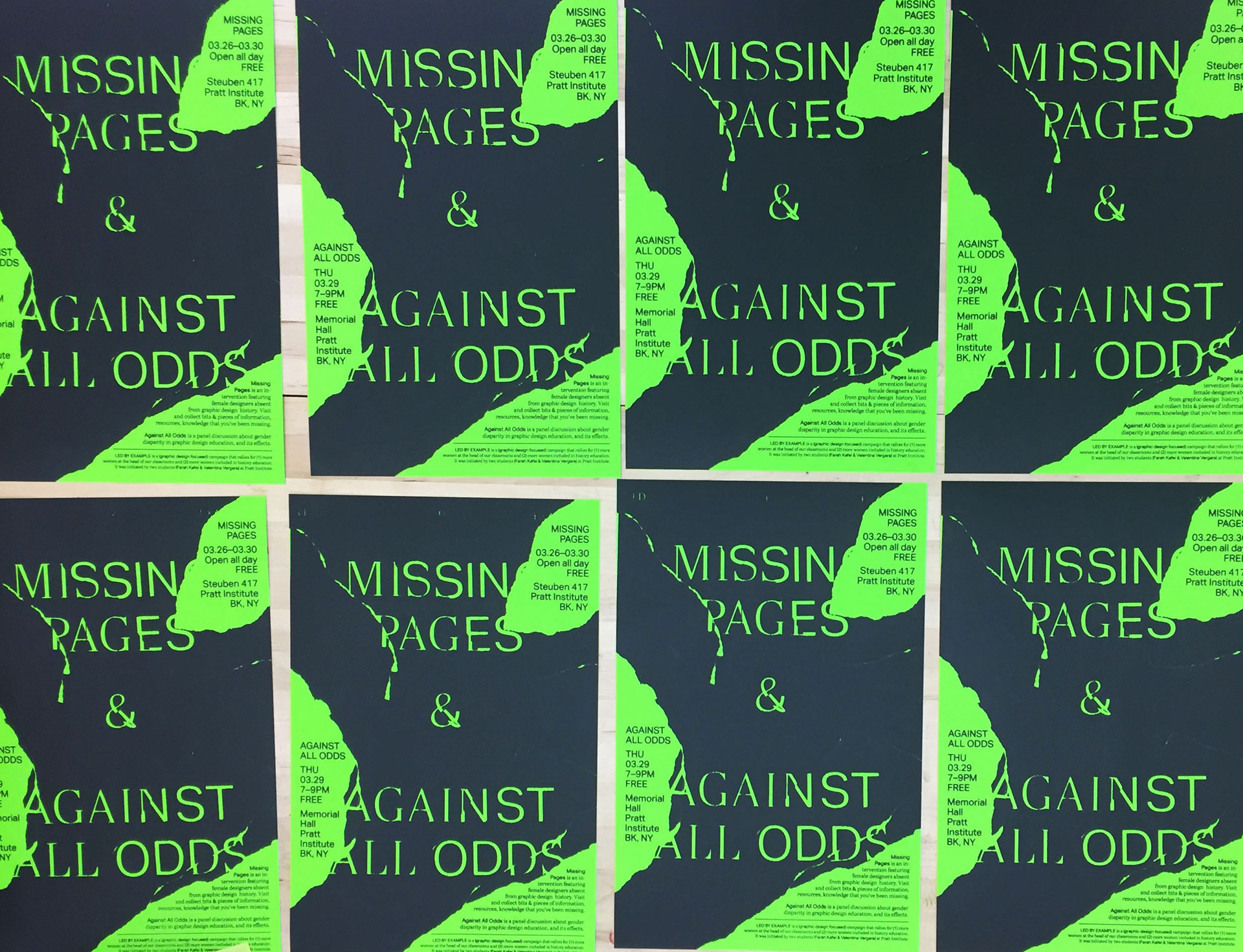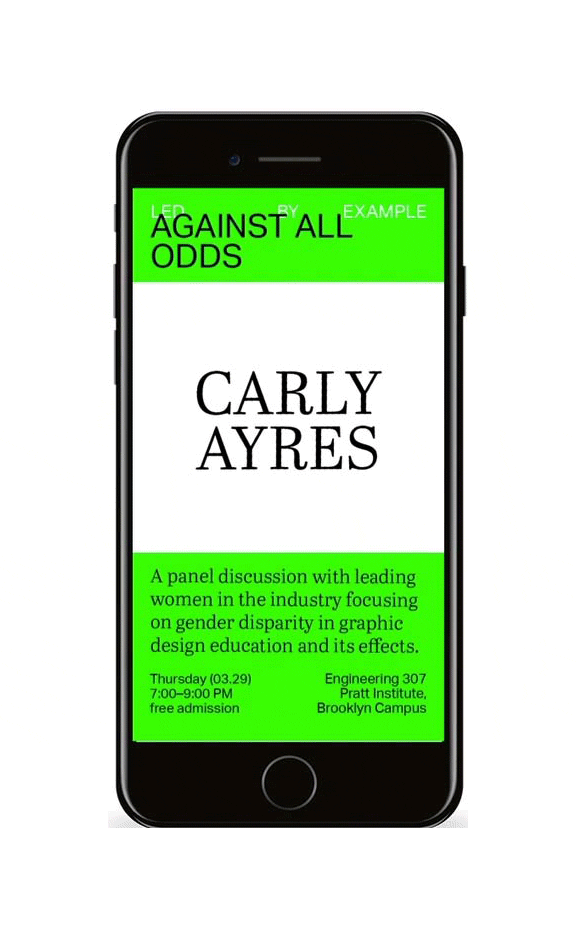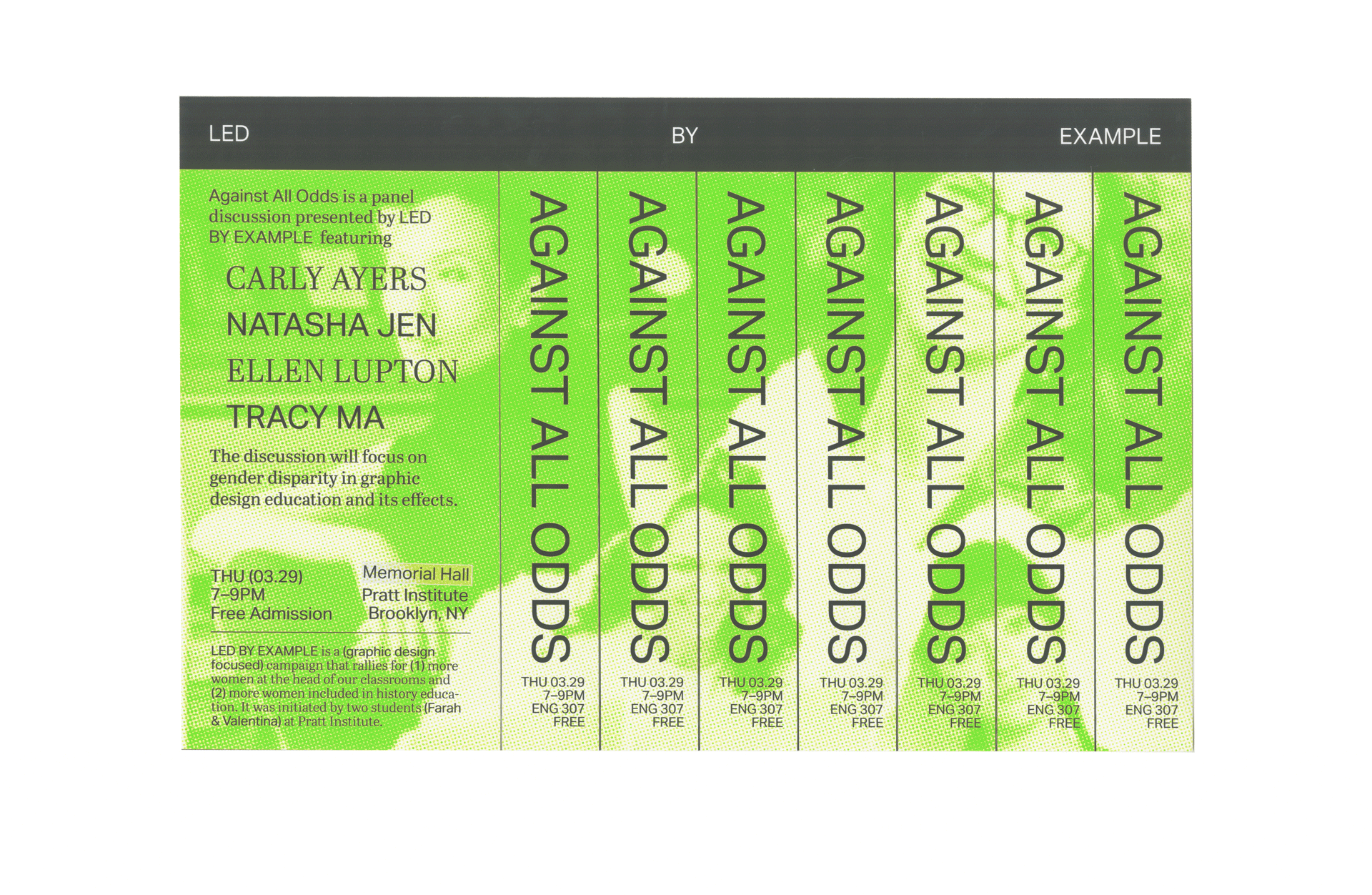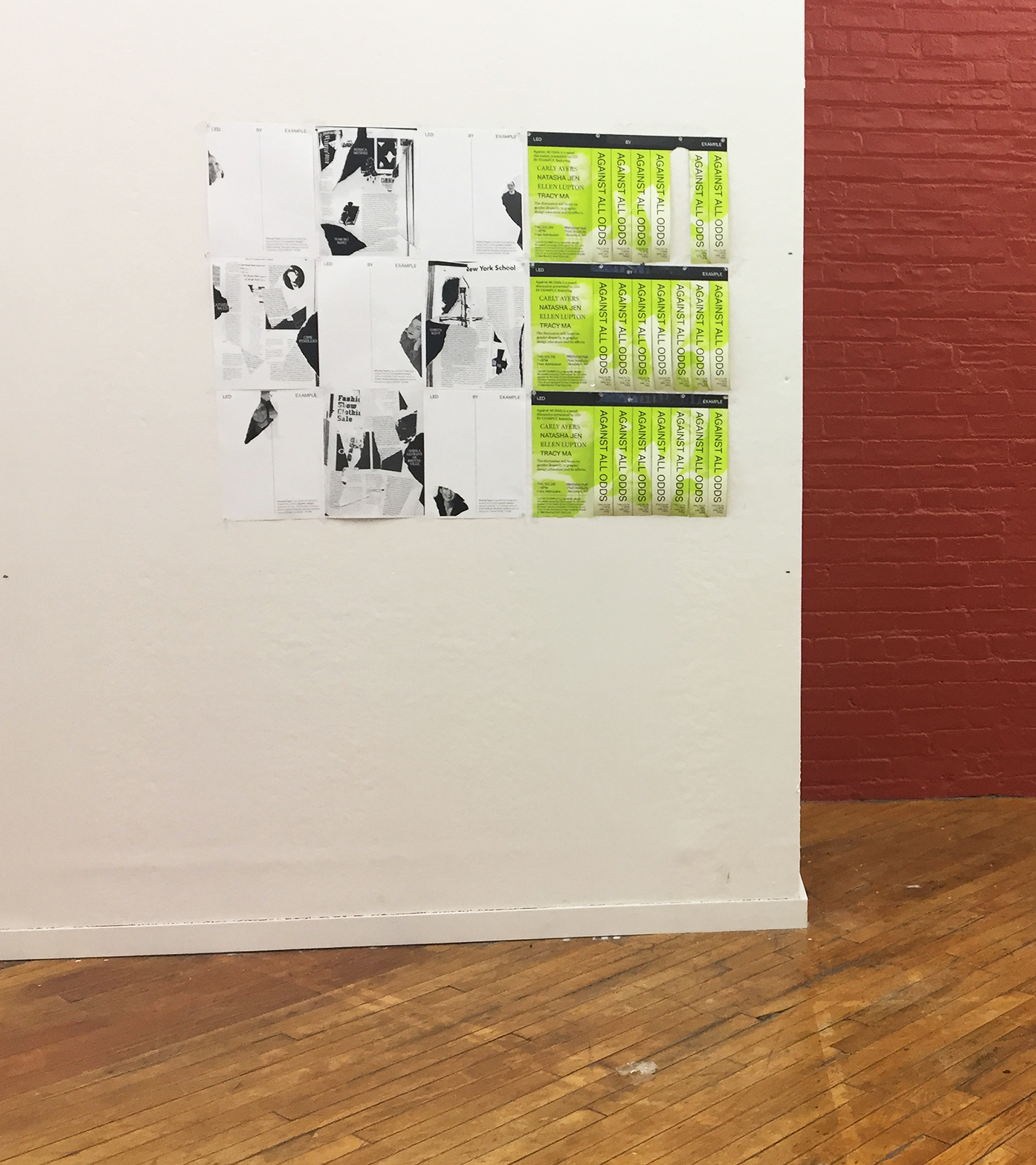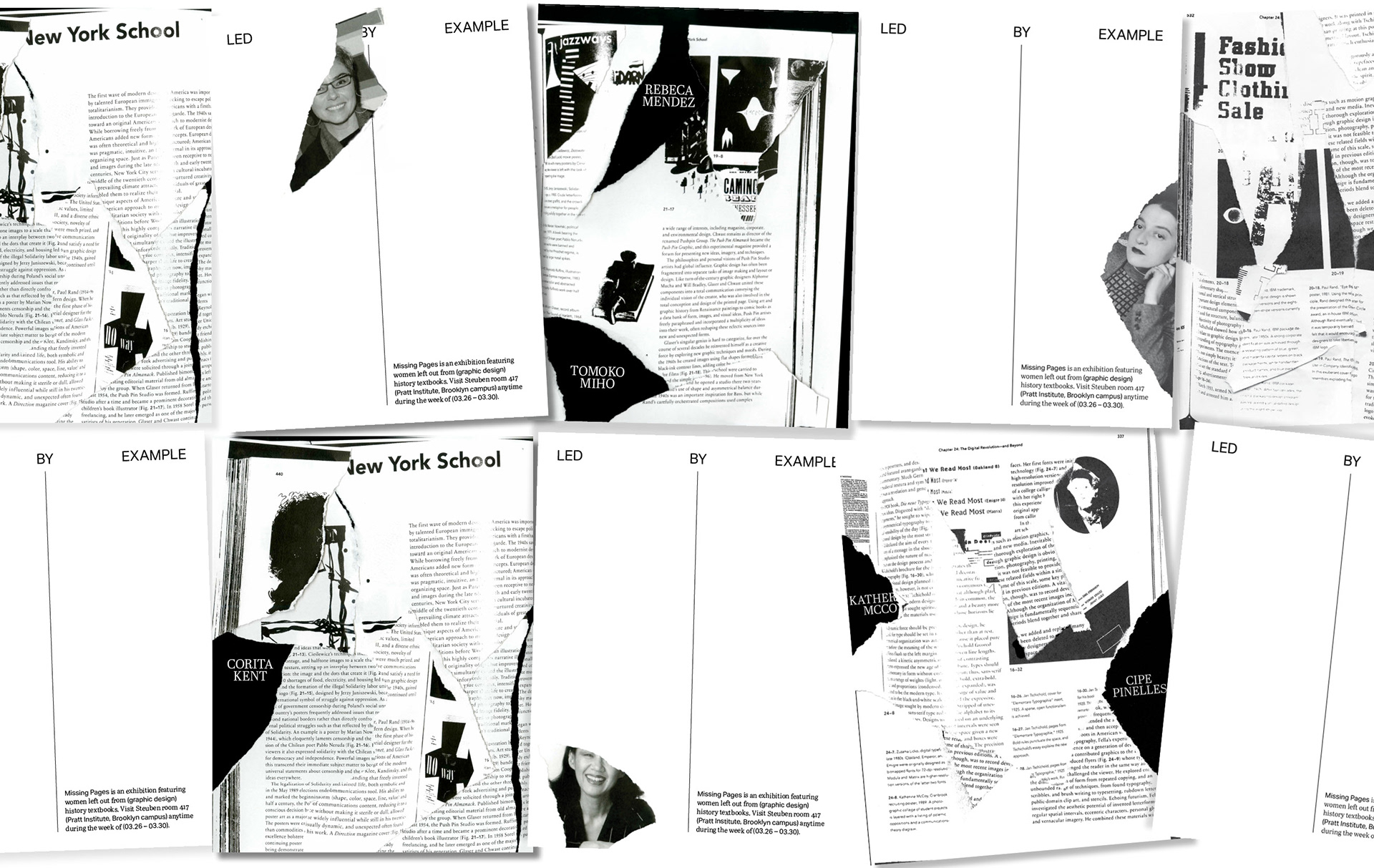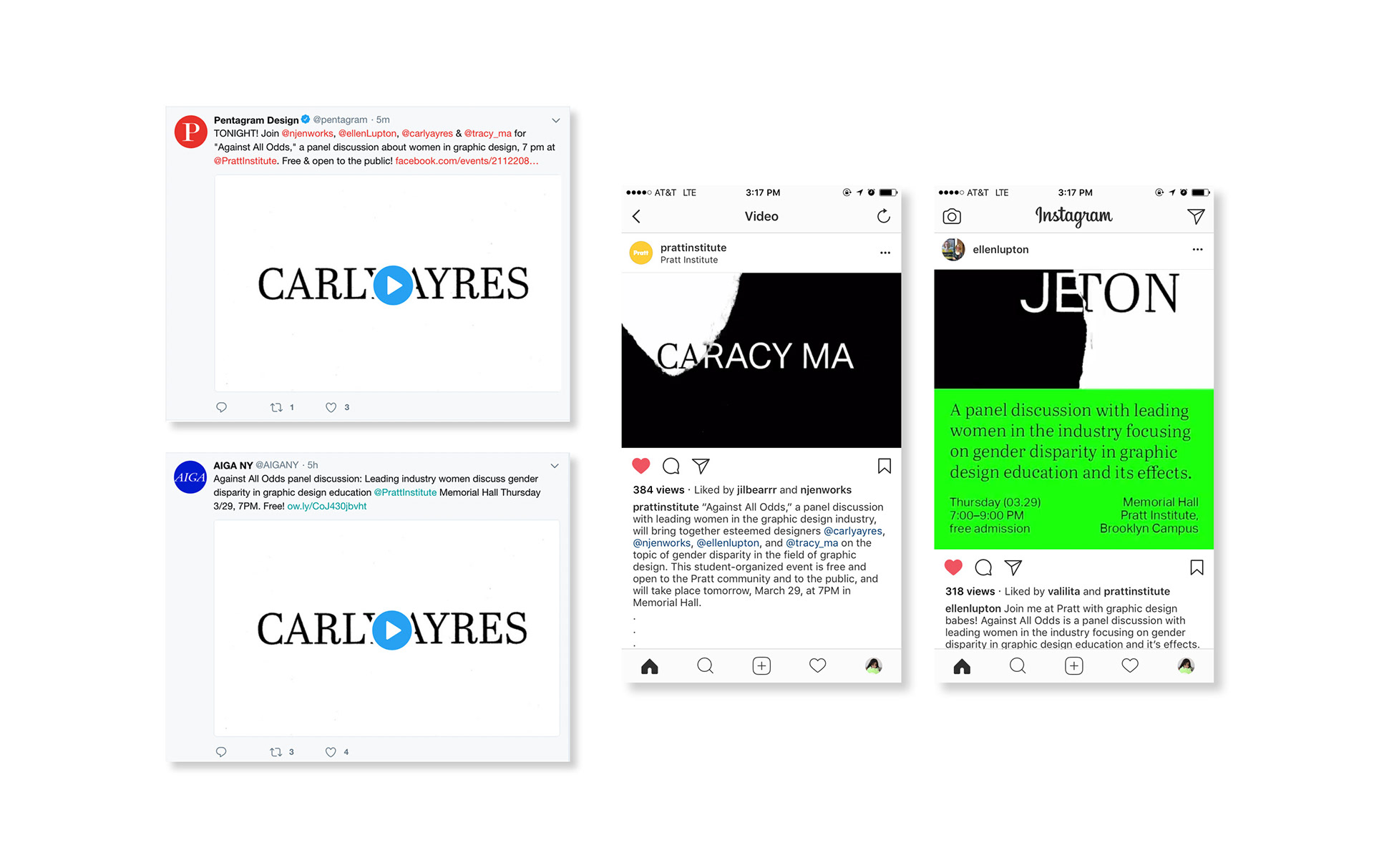 A collection of the research, ideologies, design, and physical manifestations of Led by Example.